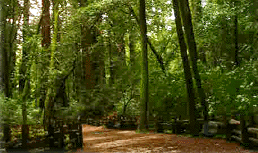 Horizon Naturals was launched in 1984 to meet the expanding dietary supplement market in drug and grocery stores. At that time, the company was known simply as Horizon, and was one of the few manufacturers of combined vitamins, herbs and nutraceuticals in one product. Horizon Naturals recognized the need for formulas that addressed multiple body needs, and became an innovator in multiple formulations. The first product launch included 70 supplements, including the best-selling immune formula, WellCare™. The success of these formulas laid the foundation for many more potent, scientifically researched formulations to be developed into a premium, natural line.
Now, Horizon Naturals features over 500 dietary supplements to meet every health need of today's consumer. Horizon Naturals knows that enhancing human health naturally requires nutritional supplements formulated with the highest quality nutrients and botanicals available. Knowing that environmental pollution and stress negatively affect human health, Horizon Naturals formulates products that strengthen the immune system and address all the body's nutritional needs. The Horizon Naturals team continues to research and develop ground-breaking new formulas each year to meet the growing health supplement demand.
The finest raw materials from around the world are used in Horizon Naturals products. Advanced quality control testing techniques are utilized in every stage of production guaranteeing safe, healthy products from the factory to the shelf. Horizon Naturals utilizes rigorous testing of raw materials and manufactured products to maintain the highest industry standards. Methods for analysis include: HPLC (High Performance Liquid Chromatography), IR (Fourier Transform Infrared), UV/Vis Spectrophotometry, Graphite Furnace Atomic Absorbance Spectroscopy (ICP/MS), TLC (Thin Layer Chromatography), microbiology testing, and organoleptic inspection including visual, color, odor, clarity, pH and taste. With a guiding principle of sound science to shelf, Horizon Naturals continues to develop and offer the highest quality, scientifically researched products on the market.
In addition, Horizon Naturals is among the first mass market dietary supplement companies to offer comprehensive educational materials on health and self-care. When Horizon Naturals began developing products to address every system of the body, they realized the importance of educating the consumer about the purpose and benefits of supplementation. With the consumer's health in mind, Horizon Naturals has designed a line of educational materials to accompany each product. The result has been the recognition of Horizon Naturals as a leader in science and health products for the consumer.
Highest Ideals
Horizon Naturals maintains its primary goals of producing a premium, natural line for the consumer that is safe, affordable and readily available on the mass market, as well as continuing to develop innovative products that are formulated scientifically. With a growing awareness of the importance of maintaining health naturally, more people are seeking supplements that assist them to achieve that goal. And with the largest population yet ready to enter retirement, support for healthy aging has become a primary focus of Horizon Naturals product approach.